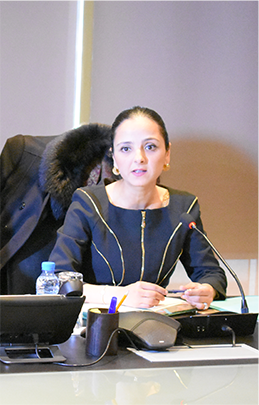 Loubna TRICHA
Managing Director of OFPPT
The voluntary and proactive commitment of the OFPPT in almost all major economic and social development programs launched by His Majesty King Mohammed VI, may God Assist Him, encourages us to strengthen and diversify our training offer in response to requests from the various economic sectors.
Today, the OFPPT is implementing its Development Plan for 2020, which aims to train more than 2 million young people, as enlightened by the Royal Guidelines, that have established vocational training as an essential tool for economic and social development.
The OFPPT supports the major structuring projects, and has become the provider of the qualified human resources required for the implementation of sectoral strategies: the National Industrial Acceleration Plan, the 2020 Vision for tourism, the Green Morocco Plan, the Integrated Strategy for Logistics, the Transport Program Contract, the Construction and Public Works sector...
In short, our objective is to match our action with the imperatives of the labour market and the requirements of the various sectors, thus promoting the employability and integration of young people.
These efforts focus on vocational training as a lever for economic and social development, the effectiveness and impact of which are well established.