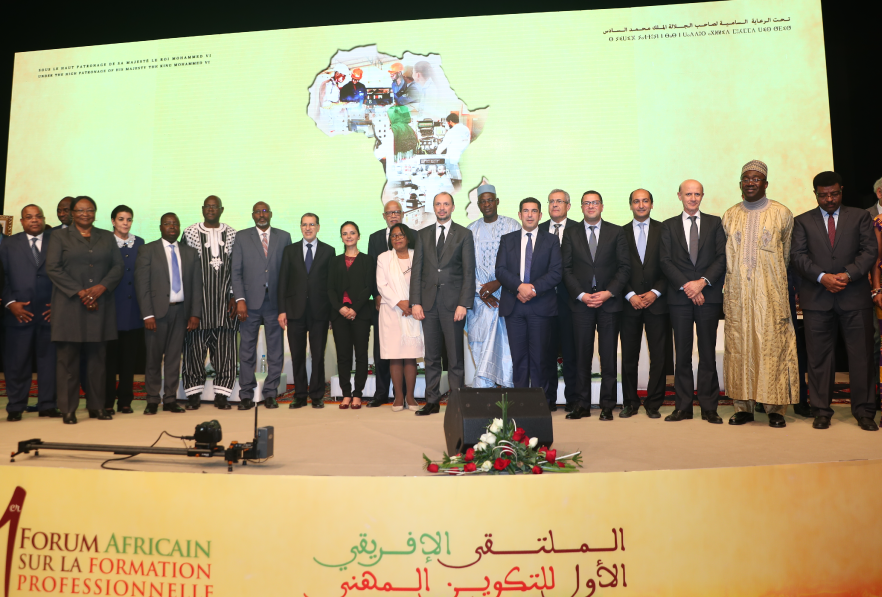 21 december 2018
First collegial meeting of member countries of the African Alliance 
The first collegial meeting of member countries of the African Alliance for Vocational Training Development took place on Friday 21 December in Dakhla, on the occasion of the 1st African forum on vocational training which focused on examination of membership applications of six countries.
As mentionned by Ms Loubna Tricha, the Managing Director of the Office of Vocational Training and Employment Promotion (OFPPT), six African countries, namely Kenya, Ghana, South Sudan, Madagascar, Congo and the Central African Republic, has joined the African Alliance with a view to create an environment conducive to exchange of ideas about common issues in relation with vocational training.
This first meeting was also the opportunity to review the achievements since the alliance establishment, and to discuss the priorities to be integrated into the action plan of 2019. The delegations of the participant countries took the opportunity to welcome the efforts of his Majesty the King Mohammed VI, aimed at strengthening the cooperative relationship between African countries in vocational training.
The key goals of this event, that was initiated in 21 and 22 December by the Ministry of Education, Vocational Training, Higher Education and Scientific Research, under the theme « Governance of vocational training systems for a better employability and competitiveness in Africa » are to :
Highlight the participatory governance principles of the vocational training systems for an inclusive development
Set up a roadmap with a view to establish a partnership modem between African countries, in order to enable access to training programs, mobility and qualification of young people, namely: migrant population
Strengthen the cooperation between Morocco and African countries, through implementing the African Alliance for Vocational Training Development
Explore new multilateral cooperation opportunities with other African countries, and examine their potential accession to the alliance.