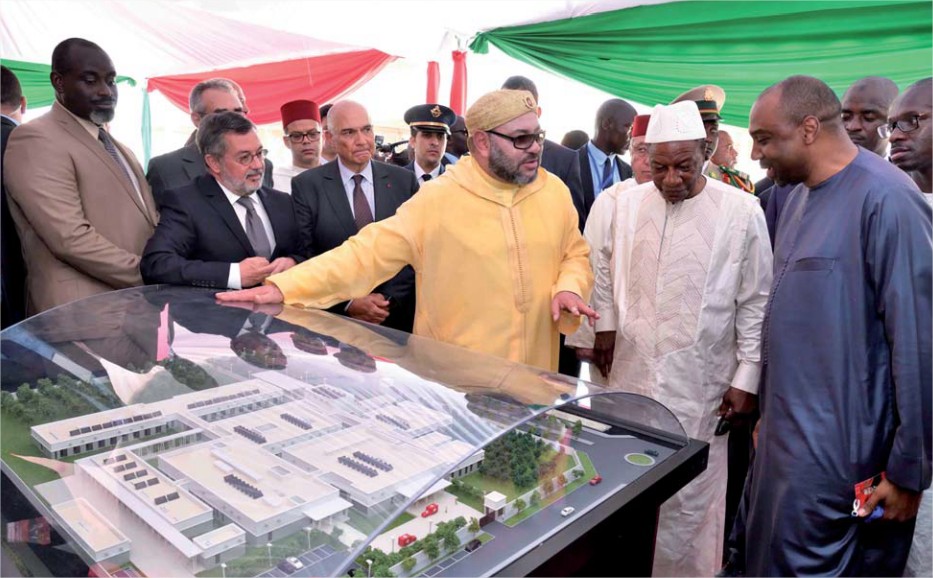 Africa is a large continent, thanks to its strengths, resources and potential. It must take charge of itself, as it is no longer a colonized continent. That is why Africa must trust Africa. It requires less assistance and needs more mutually beneficial partnerships. More than humanitarian aid, it is the human and social development projects that our continent needs the most.
"Official copy from His Majesty King Mohammed VI's speech in Abidjan, February 24, 2014"
In an international environment characterized by high competitiveness, the development of human capital skills has become a must for the socio-economic promotion of African countries.
The OFPPT as a training model for Africa countries
On the occasion of the 12th edition of the International Agricultural Show in Morocco (SIAM 2017), the African Alliance for the Development of Vocational Training was launched on Tuesday 18 April 2017 in Meknes. It is the outcome of an agreement between Morocco and 15 African countries, namely ; Morocco, Benin, Burkina Faso, Cameroon, Côte d'Ivoire, Chad, Djibouti, Gabon, Guinea Bissau, Guinea, Mali, Mauritania, Niger, Senegal, and Togo.
the OFPPT, a main vector for employement in Africa
The OFPPT has Since 2002, concluded 54 framework agreements and specific cooperation agreements aimed at supporting the upgrading of initial and continuing training systems in African partner countries. This has resulted in the training of more than 400 trainers and technical-pedagogical managers over the last 5 years, and proving initial training of more than 2000 young african trainees.
In this connection, the OFPPT was assigned to offer technical assistance for the establishement of 8 Vocational Training Centres in Mali, Gabon, Côte d'Ivoire, Guinea, Senegal, Madagascar and Nigeria. This assistance focused on the fields of construction, hotels and restaurants, entrepreneurship, logistics and water and irrigation.
23 African country show its willingness to join the African Alliance
A Preparatory Board was held on 14 and 15 March 2017 in Rabat, in order to agree on the main lines of the framework convention that governs this Alliance, and to prepare its official launch. The African Alliance for the Development of Vocational Training currently has currently 23 member countries.
The OFPPT will ensure monitoring to the successful implementation of the terms of the African Alliance for the Development of Vocational Training, and its extension to new partners, the purpose of which is to:
Promote dialogue between vocational training operators in partner countries, and provide a framework for sharing experiences, know-how and exchanges of expertise between these countries
Strengthen exchanges between partners for the development of an appropriate vocational training strategy that meets the economic sectors needsof the partner countries
Promote the restructuring and upgrading of initial and continuous training systems in partner countries, particularly in the areas of technical assistance, training engineering, training of trainers, etc
Develop an "Integrated Cooperation Programmes" approach
Promote the implementation of programs aimed at improving the employability of young people, thanks to skills training and entrepreneurship training programs
Promote the multi-year vision and reshape cooperation around key projects and integrated projects: development of synergies for all identified projects
Ensure the promotion of partner countries' vocational training systems and develop international partnerships, with a logic of trilateral cooperation