Aiming at strenghtening partnerships and broadening the scope of cooperation between the OFPPT and the various professional associations, the OFPPT organises thematic meeting days "PRO'DAYS" on employment opportunities and career prospects in key sectors of the national economy. The official launch ceremony took place on Wednesday 26 September 2018 at the Specialized Institute in Aeronautics and Airport Logistics (ISMALA) in Casablanca. 
During her opening speach, the Managing Director pointed out the importance of PRO'DAYS as it is considered as a crossroads for exchanges between our trainees and professionals, in order to provide concrete answers to frequently asked questions relating to business prospects, market developments and employment dynamics. The "PRO'DAYS" offer professionals and young people an opportunity to exchange and enrich contacts, who can thus gather concrete information on the professions and discuss employment opportunities.
The Managing Director also stressed that the involvement of professionals is a key success factor for the establishment of a balanced employment-training system capable of meeting the needs of businesses, the ambitions of young people and the challenges of development and social inclusion.
This event was attended by Mrs Wafaa ASRI, Acting Secretary General of the Secretariat of State for Vocational Training, and presidents of Professional Federations and Associations.
At the end of this meeting, the participants visited the PRO'DAYS workshops and the ISMALA, Specialized Institute in Aeronautics and Airport Logistics.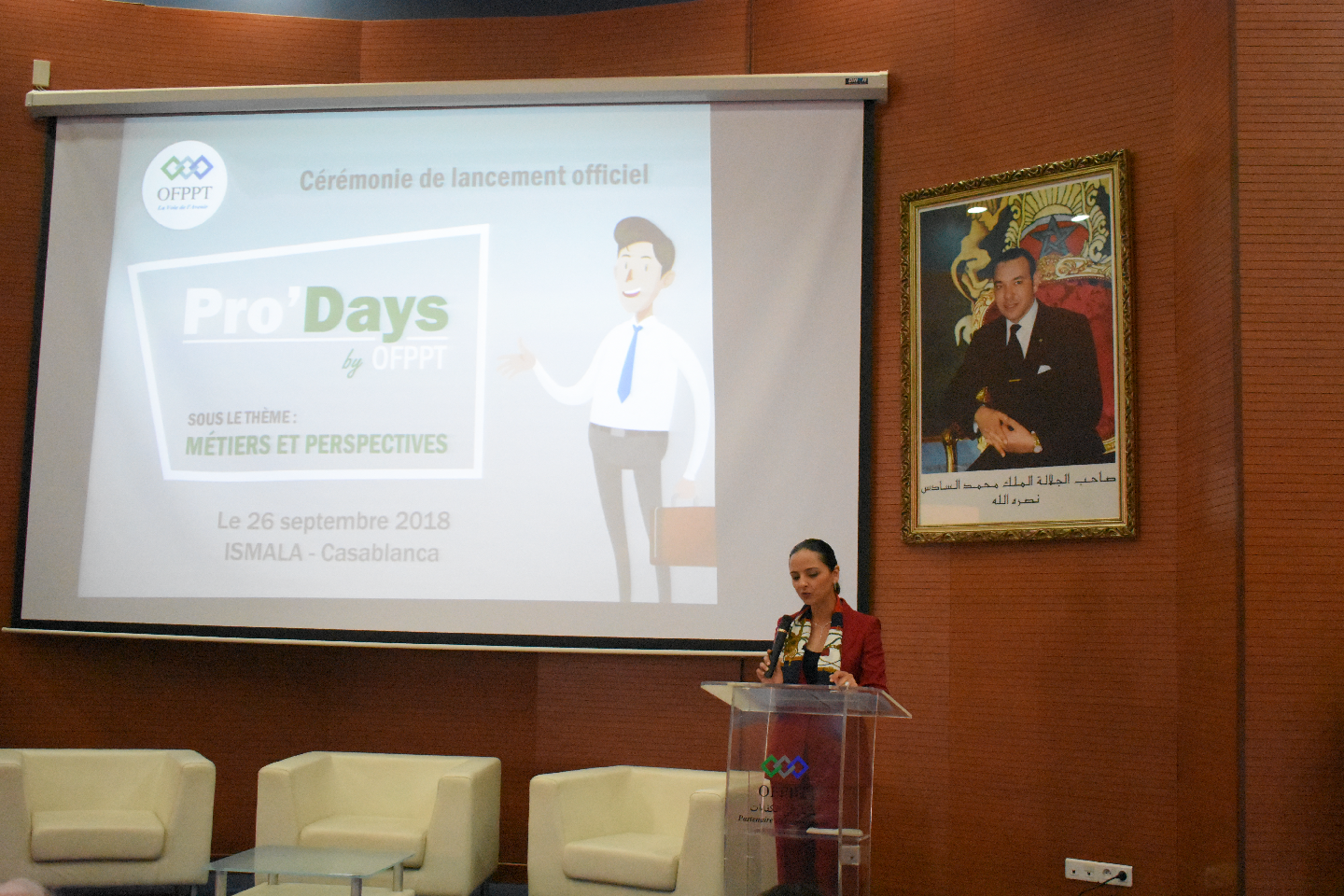 It should be noted that creating this institute strengthened the leading position of OFPPT in setting up a training offer in the aeronautics sector since 2003 to support companies in the sector.
The establishment currently offers a wide range of traning courses specific to aeronautics and airport logistics. In order to understand the future demands of the ecosystem, a major expansion operation is underway, in collaboration with GIMAS, with the aim of increasing its carrying capacity by more than 50%.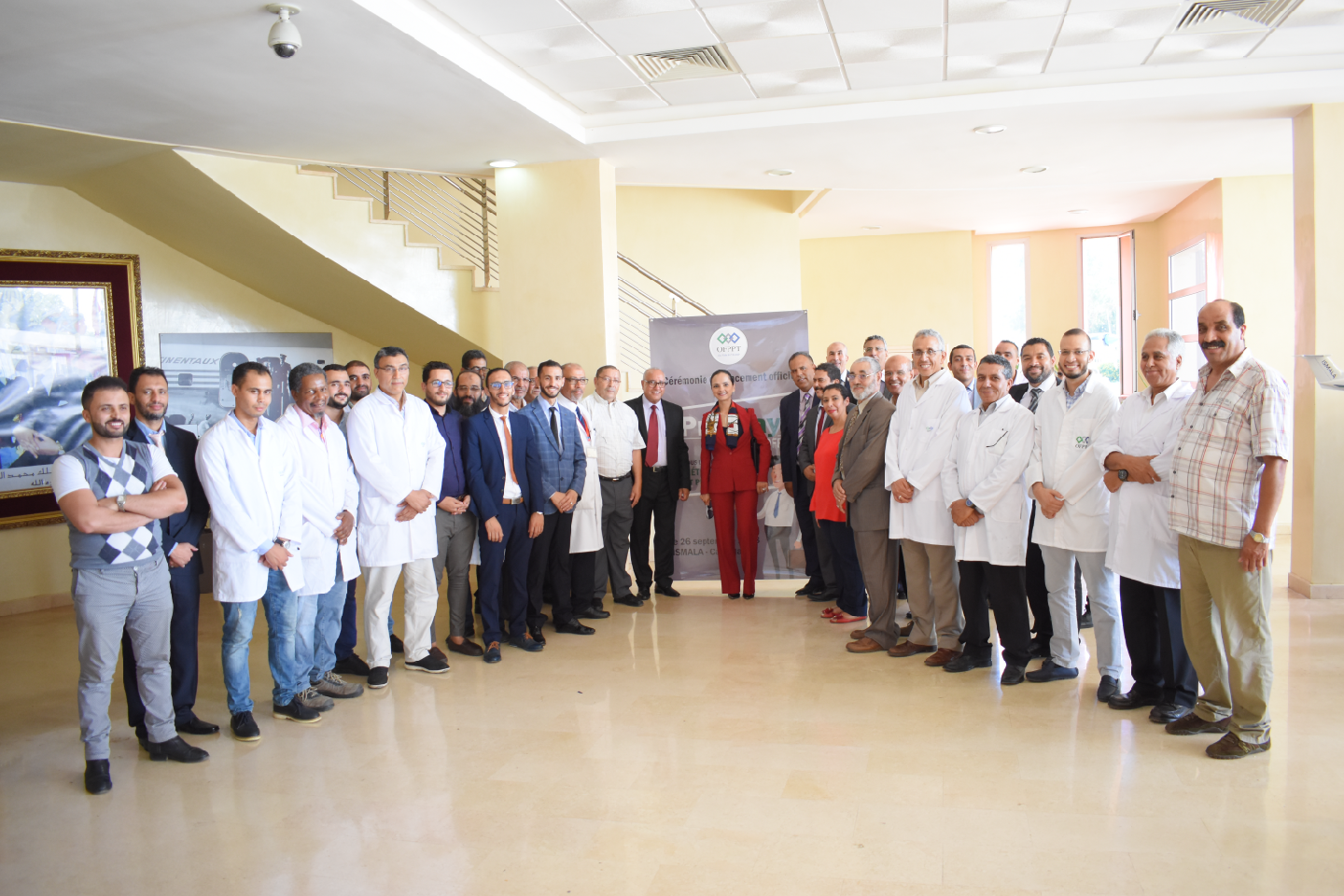 These meetings are part of the implementation of the high royal guidelines, which have placed education and vocational training at the core of the nation's concerns. Forty sectoral vocational training establishments, throughout the Kingdom, will to this effect, welcome speakers from than 90 companies, from 24 to 29 September 2018, together with 14 professional federations and associations. 
The panel of speakers will discuss, as professionnals in the the field, topics related to their professions and the environment in which they operate, and will adress employment opportunities and career prospects. The aim is to bring learners closer to professionals, through the organization of thematic meeting days, conducted by Professional Federations and Associations. The latter will focus on the Trades and career opportunities in key sectors of the national economy.