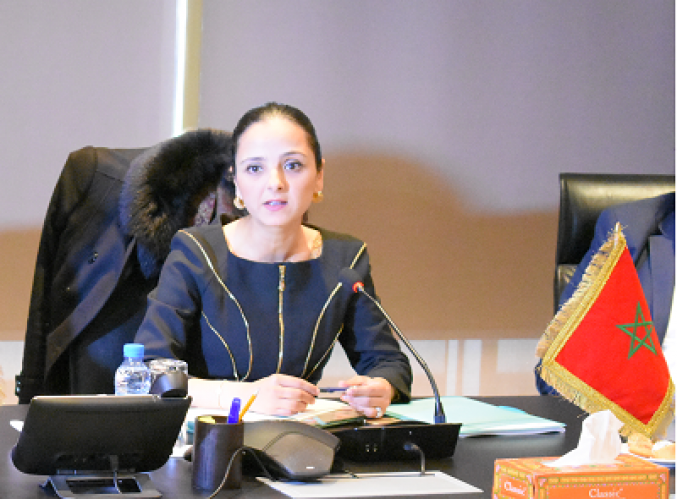 The OFPPT will make utmost efforts to ensure that its educational instruments are geared up to offer a high quality of training, in terms of workshops, rooms, equipment and human resources. The objectif is to ensure that our traineeshave access to the best possible opportunities and experiences during their education in order to integrate the labour market.
The new development model inspired by the high royal guidelines, as part of the royal speech on the occasion of the Throne speech, and the anniversary of the King's and the nation people's revolution, currently serves as a roadmap that puts you, as young laureates, at the core of its strategy. The ambition is to make a balance between vocational training and the labour market, which shall enable you to integrate into professional and social life, and thus contribute to the growth of the economy of our dear nation.
I urge all trainees to get truly and actively involved in this new dynamic, to work hard, and to act responsibly and exemplary, in order to benefit from the various pedagogic tools offered by the OFPPT's institutions.
I also invite you to operate in a participative logic that shall strengthen your role in the training institutions management process. This contribution may concern registration and awareness-raising campaigns that aim at safeguarding health and safety, as it may concern the organization of cultural, sporting and recreational activities.
On this occasion, I call upon all trainees parents to get in touch with the training institutions in order to improve communication and coordination. The aim is to facilitate peer-to-peer family programs, but also to support the actions carried out by the OFPPT aimed at providing a proper framework for training, in accordance with the issues of the strategic vision 2015-2030, which emphasizes the key role of parents in the establishment management process.
Our ambition is that this new school year bodes well for success, and represents a fresh start and a starting point for an engagement initiative characterized by constant innovation and excellence.
Loubna Tricha
Managing Director of the Office for Vocational Training and Promotion of Work (OFPPT)